Customer appreciation is so important in today's world. Are you looking for a fun way to grow your business and increase your sales? Oh did I mention affordable too! We give you all the tools you need to excite your customer, grab their attention, reward your customer and show your appreciation!
Introducing our FREE scratch off templates- that are easy to edit and print! All you have to do is add them to your cart, check out, download, open and edit with your promotions in the text box. Save, print and apply scratch off stickers. It really is that easy. How are you going to excite your customer, create buzz and show appreciation?
It's important to thank your customers and show that you value and appreciate them. An easy way to show your appreciation, is to give them a scratch off coupon. You can offer your customer a discount on their next order, free product, a hosting incentive, or free shipping. These are just a few ideas to use on your scratch off coupons. The prizes are personalized to what works in YOUR business with YOUR customers.
You can download our free customer appreciation scratch off templates by clicking the ADD TO CART button below. Don't wait, your customers will appreciate you!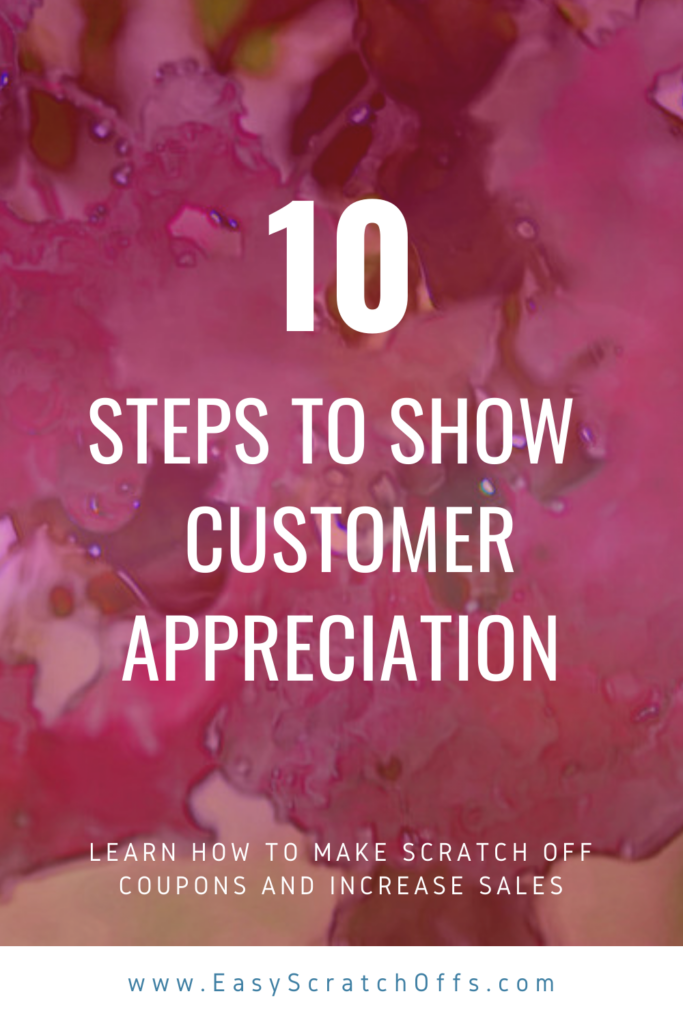 Print your own scratch off coupons and show appreciation to your customer. We give you 5 free customer appreciation scratch off templates to use in your business. These work with the 1′ square and 1″ circle scratch off stickers in our store.
It's easy to print your own scratch off coupons with our free scratch off templates.
1. Add our scratch off templates to your shopping cart.
2. Next, check out and download our scratch off template
3. Open up your file, which is a pdf. Your reader will let you mouse over the boxes.
4. Then, enter your text into the boxes. Use the space bar to center it.
5. Now, save your pdf
6. Finally, print your scratch off coupons with discount, prizes and promotions printed on them
7. Apply scratch off sticker over your printed promotions on your card.
8 Cut your cards apart.
9. Admire your results.
10. Now it's time to give your scratch off coupon to your customer, thanking them for their business and showing you appreciate their business.
Everyone loves to win, your customers are no exception!