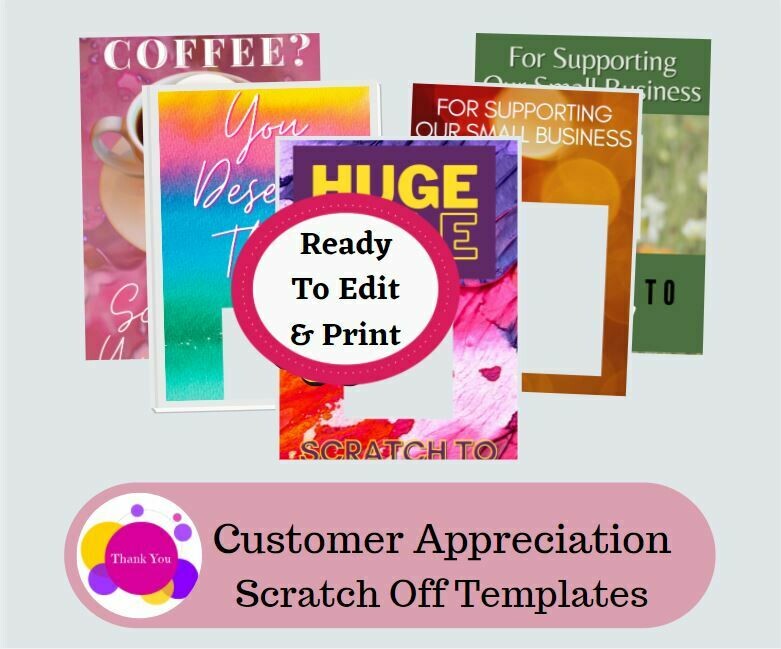 Have you been looking everywhere for scratch off stickers?

Now Buy the Largest Variety of Scratch Off Stickers to Grow Your Business!
Grab the attention of your customers and offer them exciting discounts with custom-designed scratch-off cards and scratch off stickers with ease…
We all love surprises. And that's why scratch off cards and scratch off stickers are the most effective way of grabbing the attention of and surprising your customers with exciting discount coupons and prizes.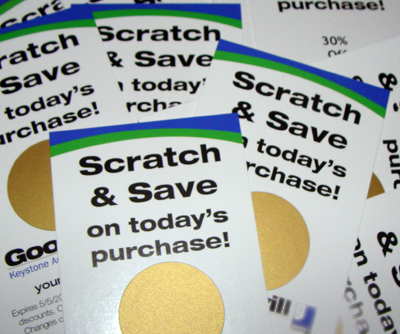 The anticipation and curiosity that is aroused with a scratch-off card are what makes your customers and employees coming back for more…
But creating scratch off cards can be challenging with all the back and forth especially if you don't receive the design that you had in mind.
That's where Easy Scratch-Offs stands out.
With our customizable templates, you can quickly and easily create/design your own DIY scratch off cards or send a template of your own with your order.
We have made it easier than ever to customize your scratch off cards for all occasions.
Here's how it works in 3 simple steps:
Open your scratch-off template and add your text into the circles.
Add a title to the top and print.
Peel and apply scratch off stickers over the text on your cards.
Yup, it's really that simple.
So, what are you waiting for? Browse our versatile range of products below and choose the one that best suits your needs…
Wondering where do they get those scratch off stickers? Have you ever wanted to know how to make your own scratch off cards? Now you can! You can save hundreds of dollars and create your own scratch off card campaign for pennies. All you need is a printer, graphics program and scratch off templates to create your own.
After you have designed and printed your scratch off card, you peel our scratch off stickers off the liner and apply over the words printed on your scratch off card. It's as easy as 1,2,3.
We offer products to make your own affordable marketing materials such as: scratch-off business cards, bookmarks, invitations, or postcards. You can also design your own hostess incentives, direct sales marketing postcards and much more.
Scratch off stickers give your potential customer something to get excited about, help increase your sales, brand your name, and make your customers remember you.
Our scratch off stickers are easy to use. They are a clear self-adhesive sticker with scratch off coating applied over the top. You just apply your scratch off sticker over the prize that you want to conceal, then give it to a customer and have them scratch to reveal their prize.